Mira-Skin Hyaluronic Serum surpasses the competition
Up to 8,000 times more hyaluronic molecules for a dramatic moisturizing effect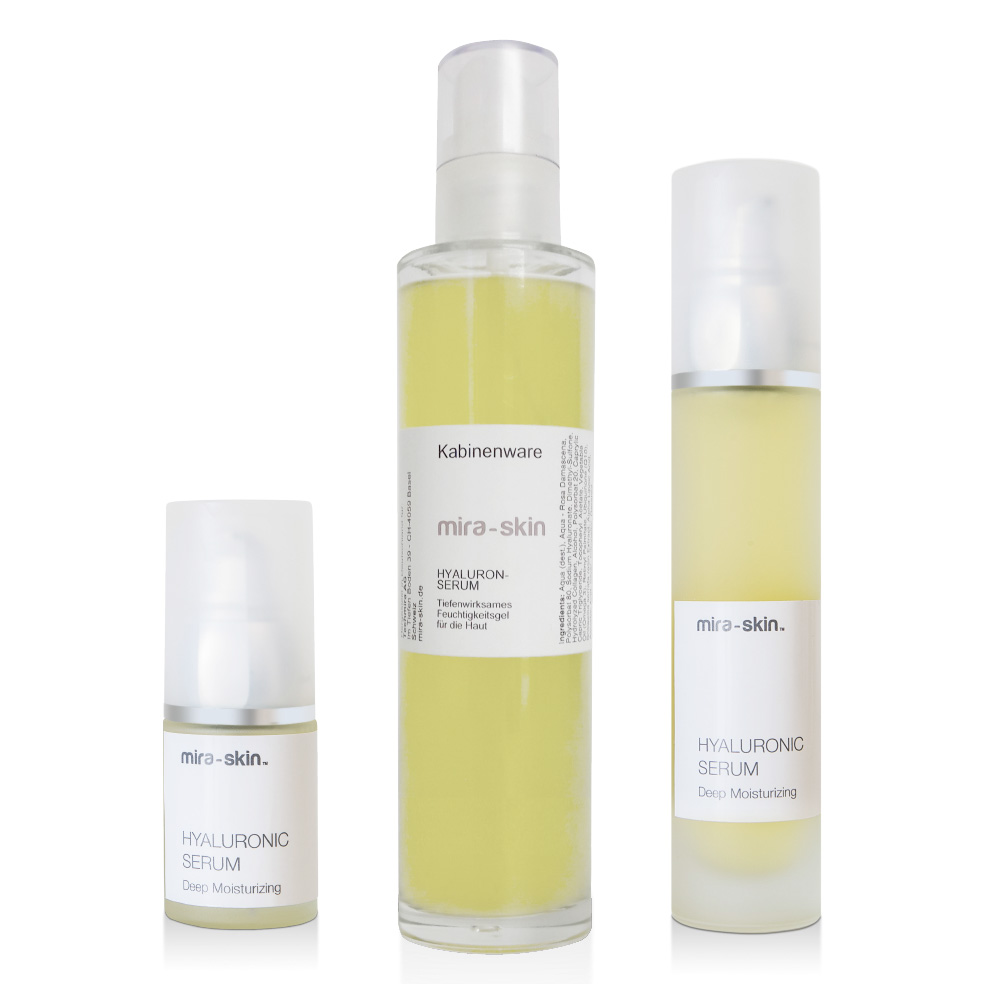 The Mira-Skin Hyaluronic Serum is different from all other hyaluronic serums. Most products seem to smooth the skin while their longer hyaluronic molecules remain on the top layer and never penetrate the skin. Their effects vanish once you wash your skin.
In contrast, the Mira-Skin serum contains more hyaluronic molecules, and these molecules are a shorter length, they can easily self-penetrate the skin and remain active in deeper skin layers. This superb quality serum is manufactured in Germany with an proprietary process.
self-penetrates deeply into the skin enabled by its short-chain molecular structure
contains a higher concentration of hyaluronic molecules compared to other products
therefore provides lasting deep moisturizing acting directly under the outer skin layer
effects are visible immediately after the first application
free of chemical preservatives for normal and even the most sensitive skin
The deep effect of the Mira-Skin hyaluronic serum can be further enhanced by using the Mira-Skin ultrasound device.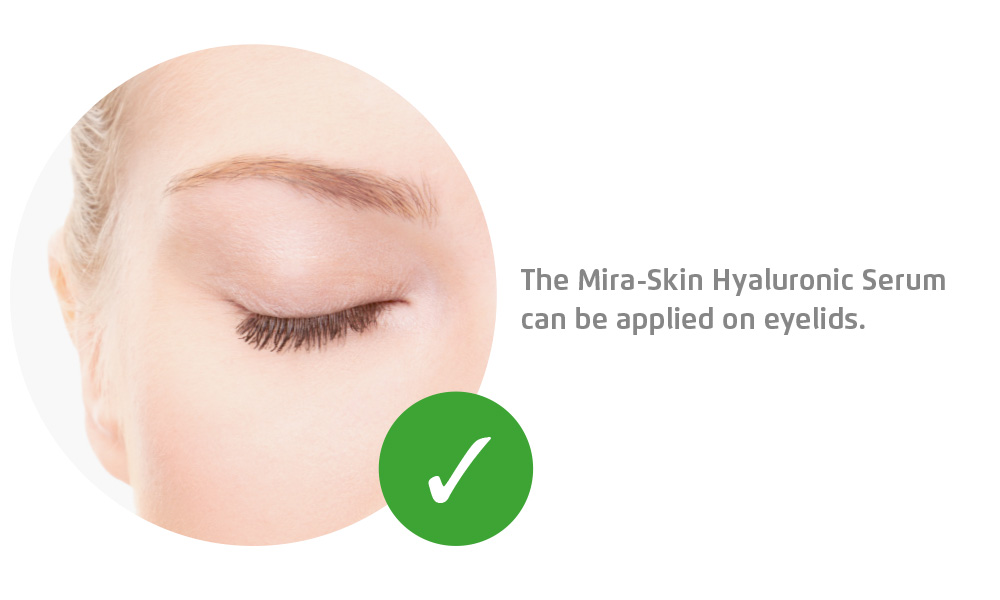 Exclusive feature: The Mira-Skin Hyaluronic Serum can be applied directly onto the eyelid without irritation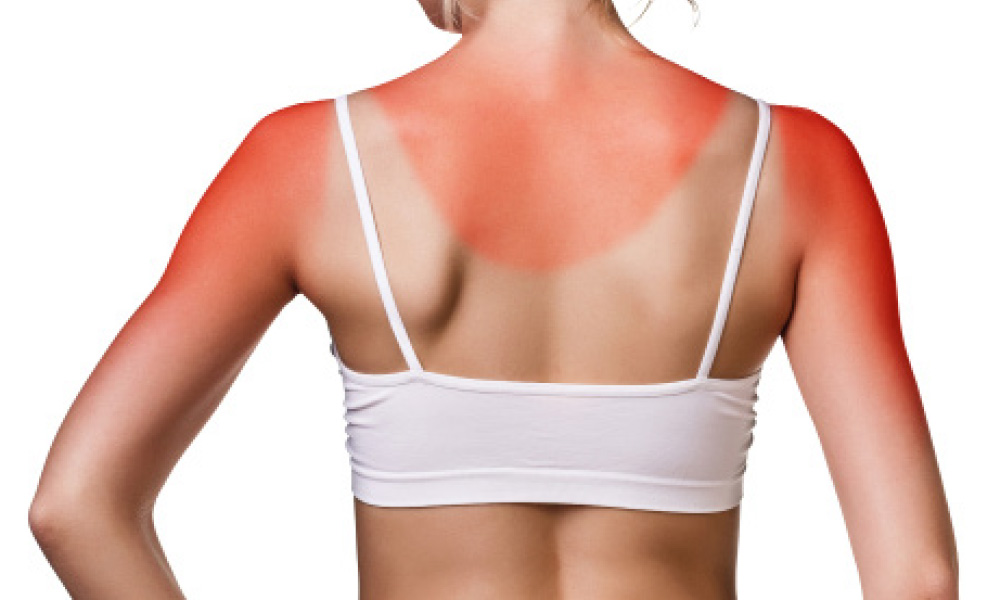 Mira-Skin Hyaluronic Serum cools and repairs the skin immediately after sunbathing and sunburn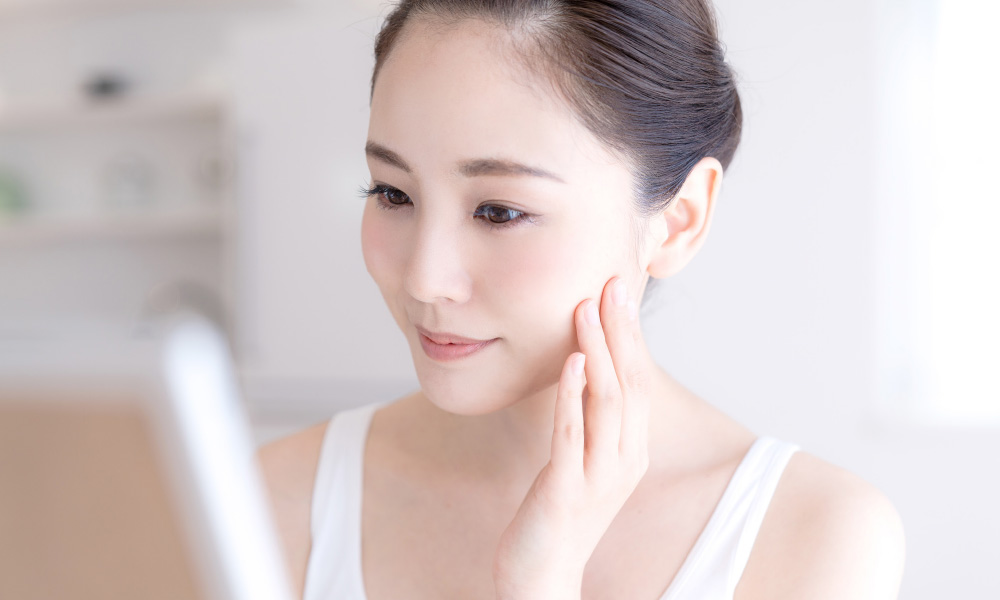 Mira-Skin Hyaluronic Serum comforts the most sensitive skin. It's 100% free of chemical preservatives and contains 0% paraben, 0% silicone
Makes you look younger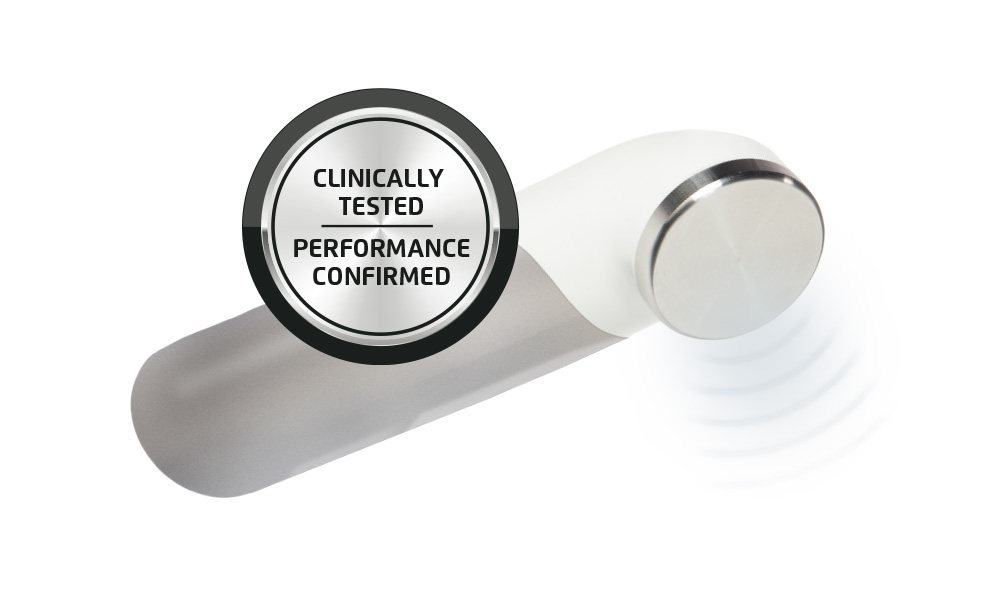 Effects of the Hyaluronic Serum are clinically tested and confirmed
The Mira-Skin Hyaluronic Serum is clinically proven to:
reduce the depth of wrinkles
increase skin hydration
improve elasticity
smooth the skin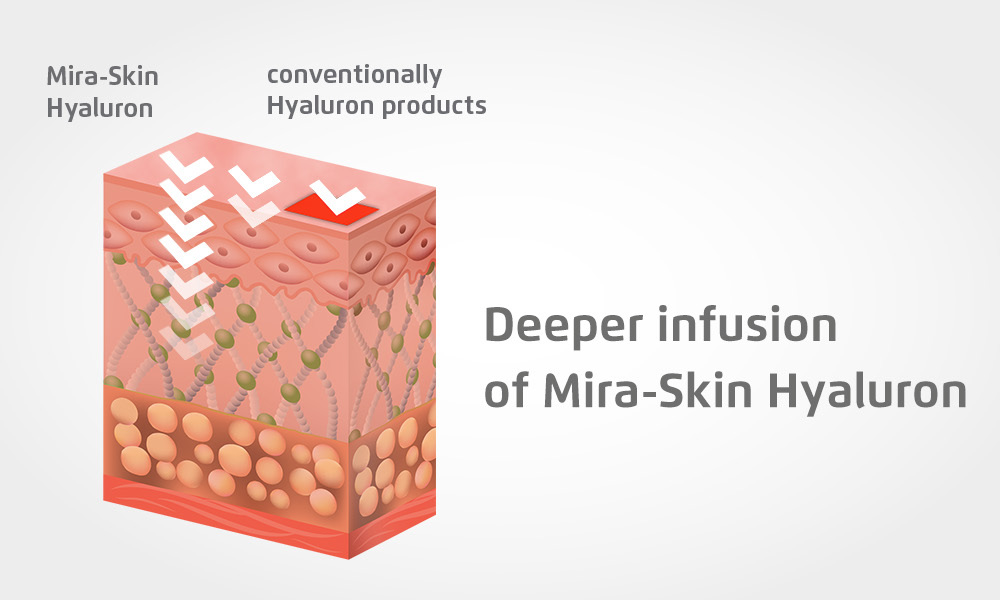 Mira-Skin replenishes hyaluronic molecules that self-penetrate deeper
most hyaluronic products contain hyaluron with a long-chain molecular structure – these molecules remain on the skin like a film. This prevents water loss of the skin surface
Mira-Skin Hyaluronic Serum excels because the hyaluronic molecules is short-chain. Only short-chain molecules can self-penetrate deeply into the skin and provide moisture in the deepest layers
Compare hyaluronic injection with Mira-Skin deep infusion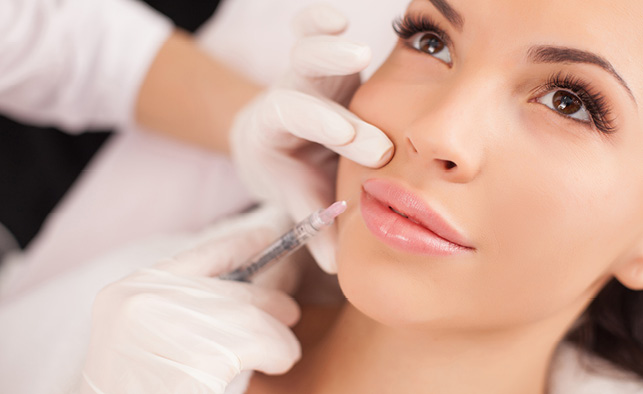 Hyaluron injection by the doctor
acts locally (e.g. nasolabial fold, forehead wrinkles …)
requires multiple injections with a needle
injected hyaluron can spread unevenly
injections are expensive and can only be done by a doctor
the effect lasts several months, then another treatment is required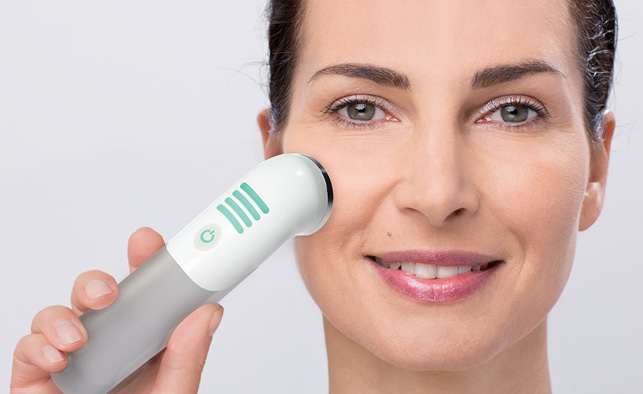 Hyaluron infused with Mira-Skin ActiveBooster wand
the precious metal head of the ActiveBooster wand works over a large active infusion area (4.3 square inch/11 square centimeters)
infusion is gentle and painless
use the device to infuse other substances (e.g. pain gel, hair growth, scar reduction, anti-cellulite gel, etc.)
use one device on face and body
device charges like a mobile phone
manufactured in Germany, use for years at home, travel or in the spa
Mira-Skin Starter Kit and refills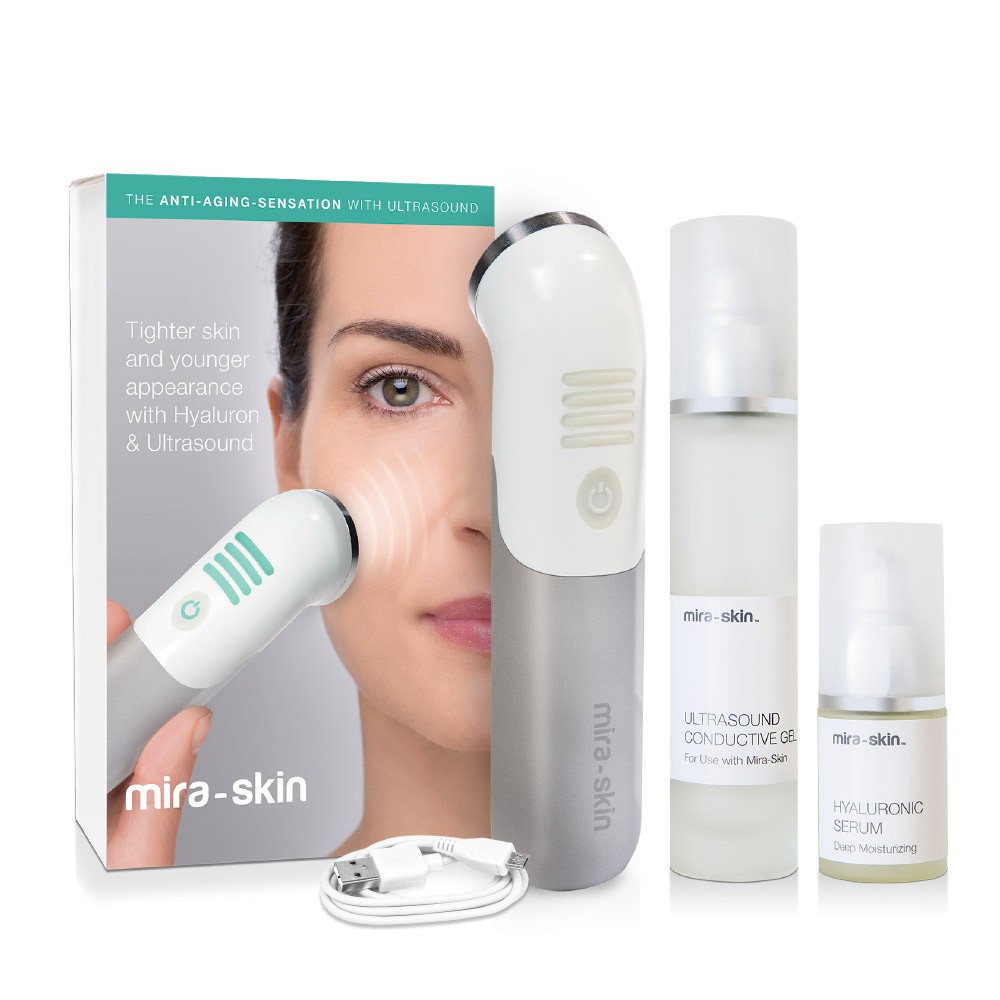 Mira-Skin Ultrasound Starter Kit
View & Buy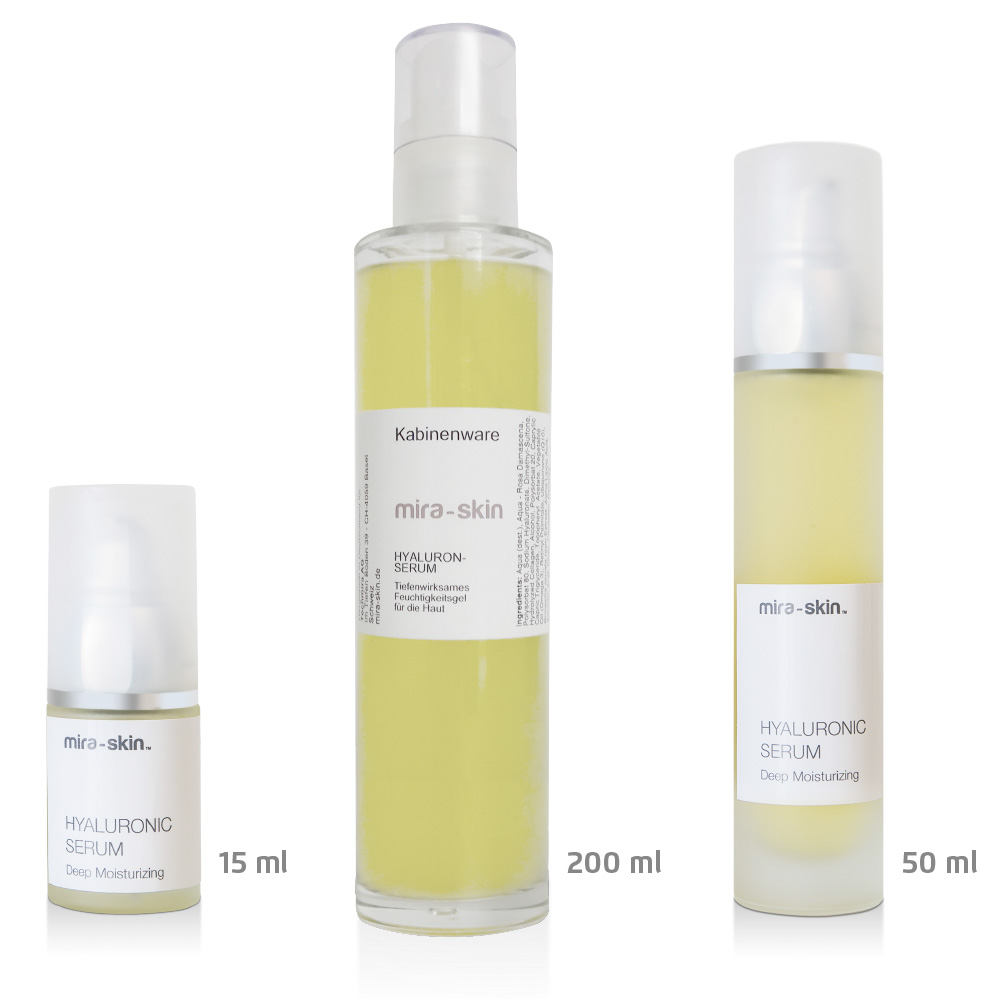 Mira-Skin Hyaluronic Serum
View & Buy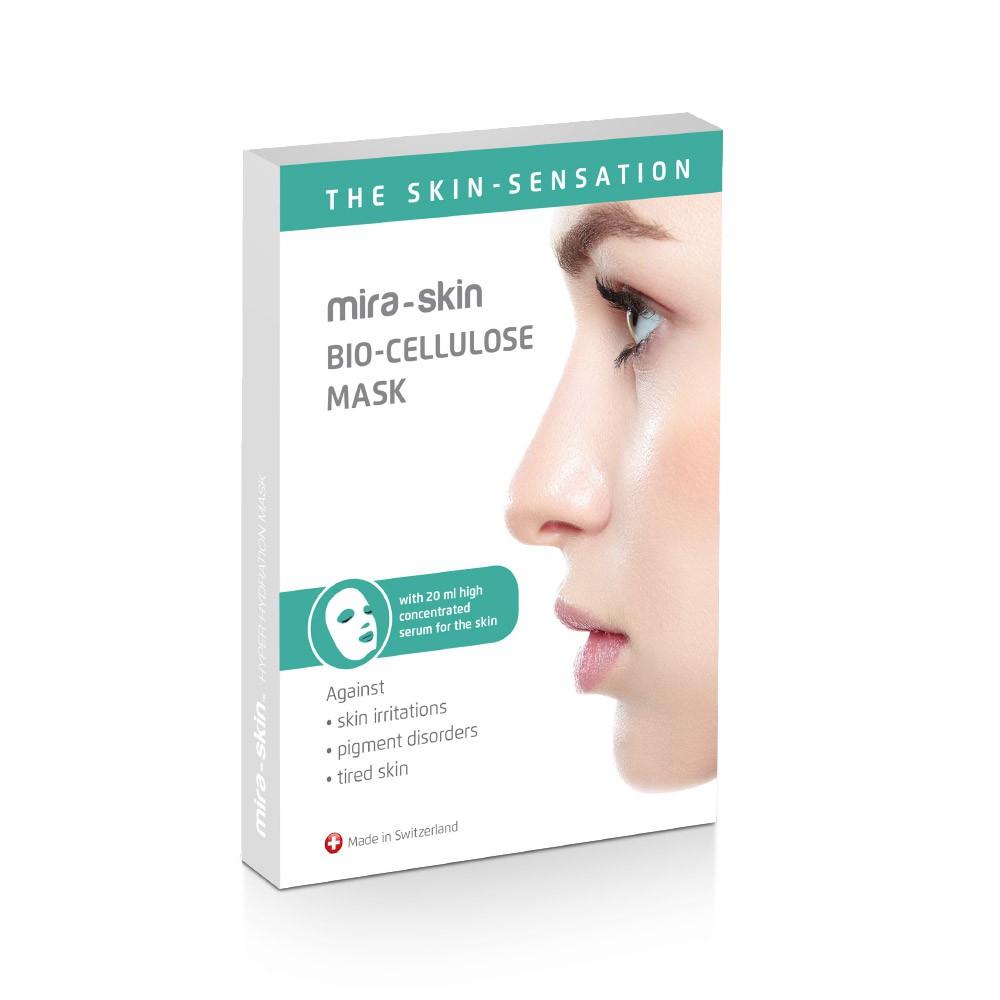 Bio-Cellulose Face Mask (4 Pack)
View & Buy