Ultrasound has been used in professional spas for decades
Mira-Skin delivers spa quality treatments directly in your home
Ultrasound
infuses active ingredients deep into the skin,
increases blood flow and detox in the skin tissue
restarts production of collagen and elastin fibers
One Mira-Skin ActiveBooster wand = multiple benefits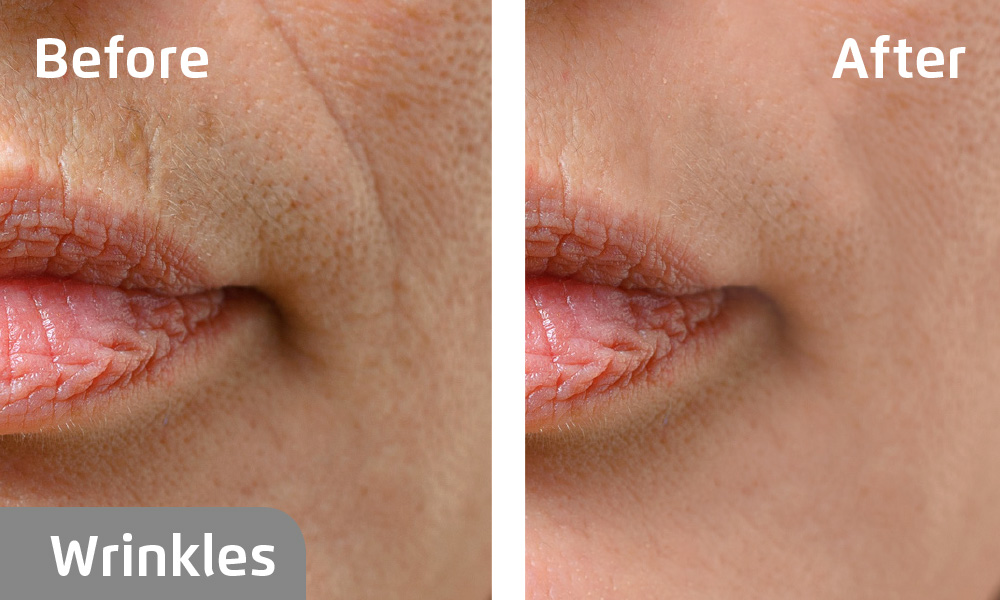 Smoothing and padding wrinkles (e.g. with Mira-Skin Hyaluron Serum)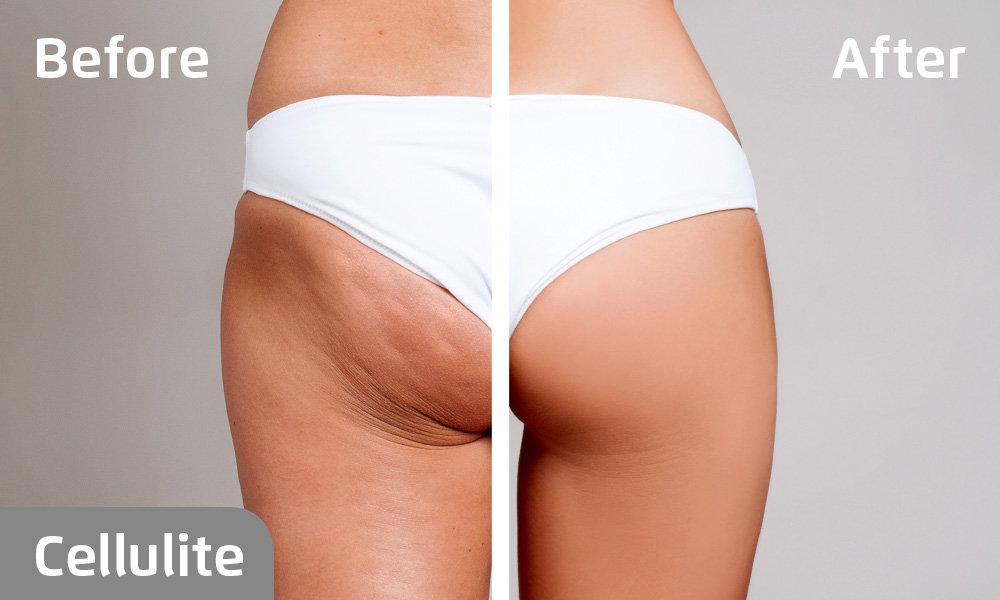 Anti-cellulite: skin tightening with third-party cosmetics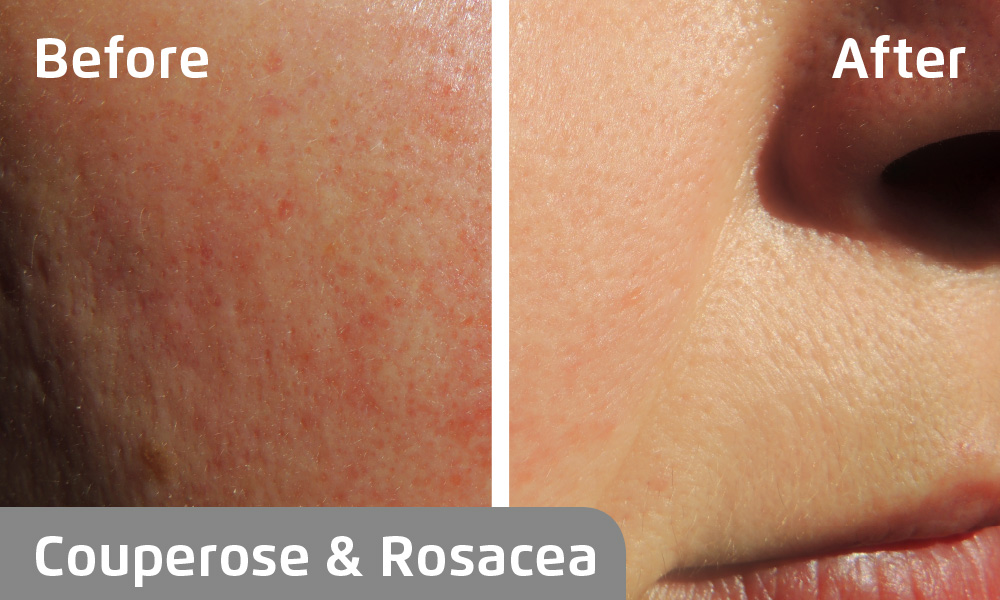 Couperose & Rosacea: Reduce vascular dilatation in the face with Mira-Skin hyaluronic serum
Scars become softer, smoother and more inconspicuous with Mira-Skin hyaluronic serum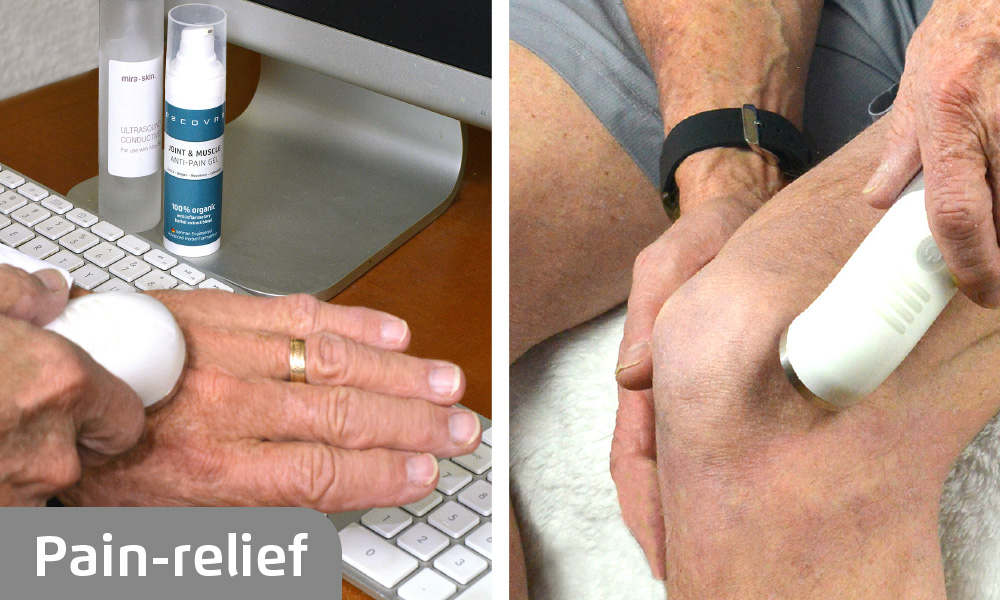 Reduce and recover from pain (e.g. with third-party pain gels)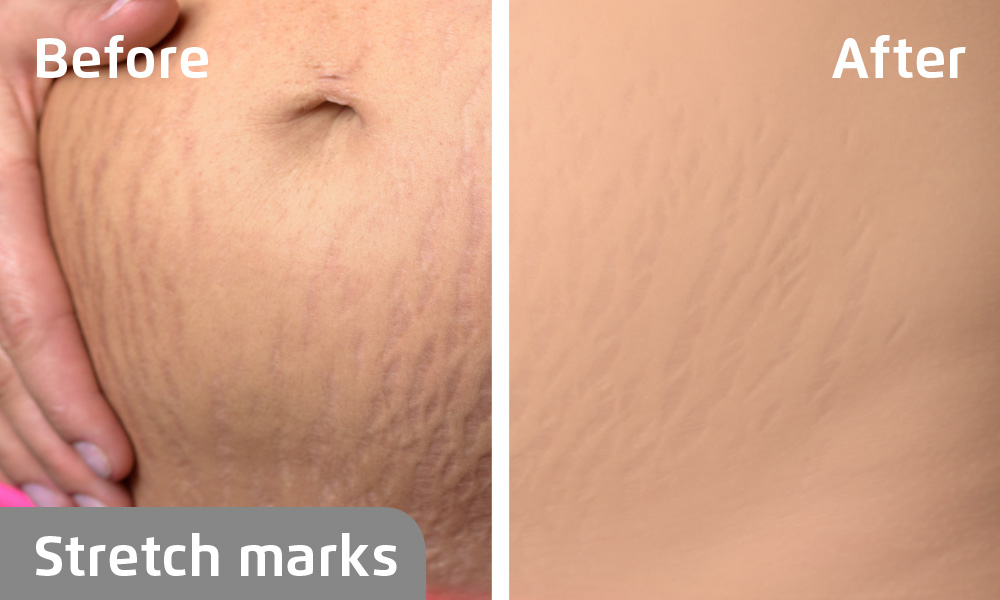 Mira-Skin regenerates the connection of fibers in the skin tissue to smooth and reduce stretch marks
Understand skin treatment with and without Mira-Skin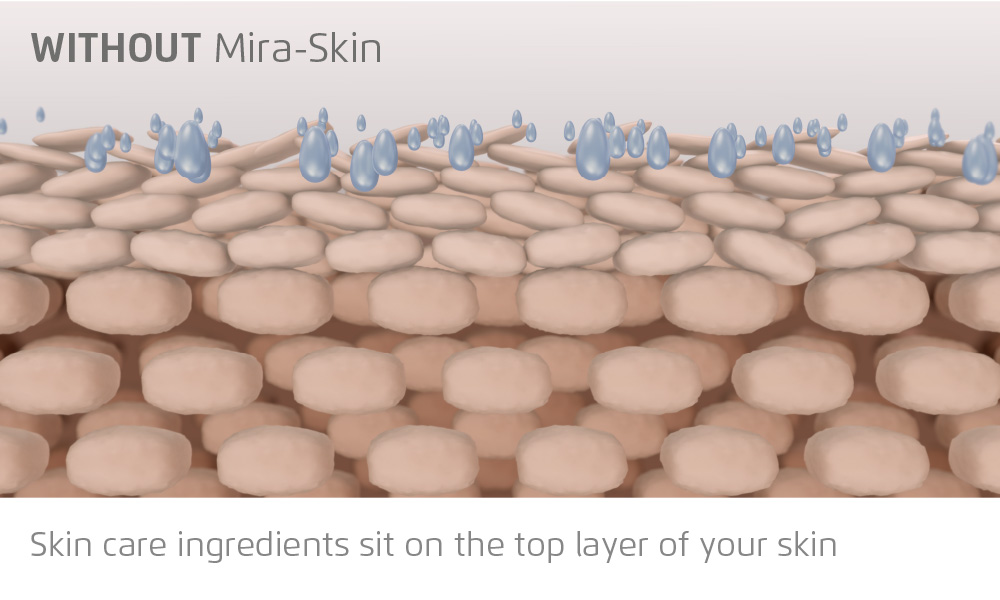 Without ultrasound: Active ingredients only penetrate the top layer of your skin
Most skin care products only penetrate the top layer of your skin, but the active ingredients are not absorbed for maximum results. Ultrasound promotes absorption and allows your skin care to work its full potential.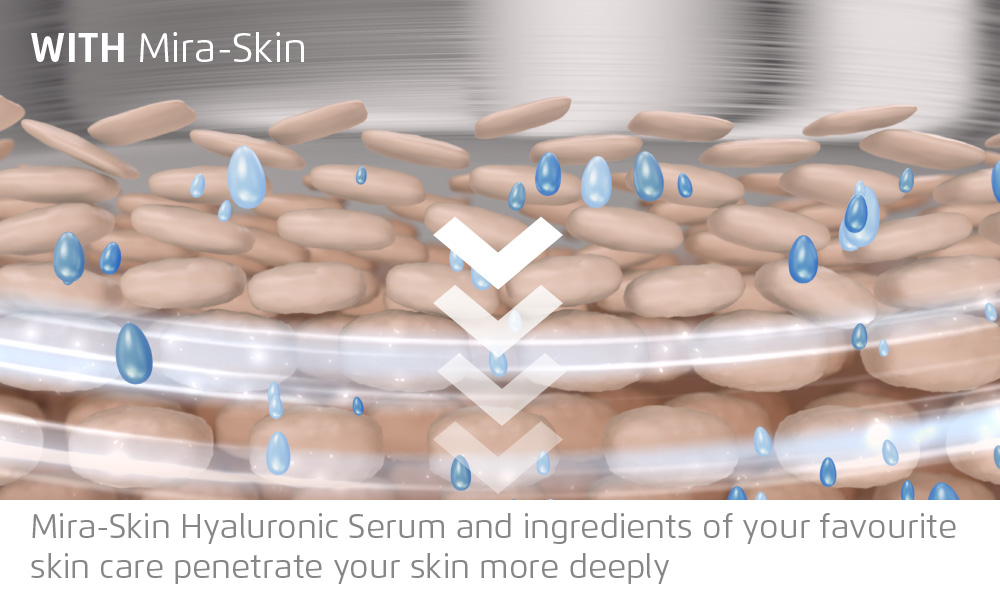 With Ultrasound: Oscillations deeply infuse active ingredients into the skin
The benefits of ultrasound: it allows active substances to be absorbed into the deepest layers of the skin. Here, they can unfold their effects for maximum benefits. Since the ultrasound also improves the blood circulation and oxygen / nutrient supply, the regenerative capacity of the skin increases and collagen synthesis is stimulated.
Appear radically younger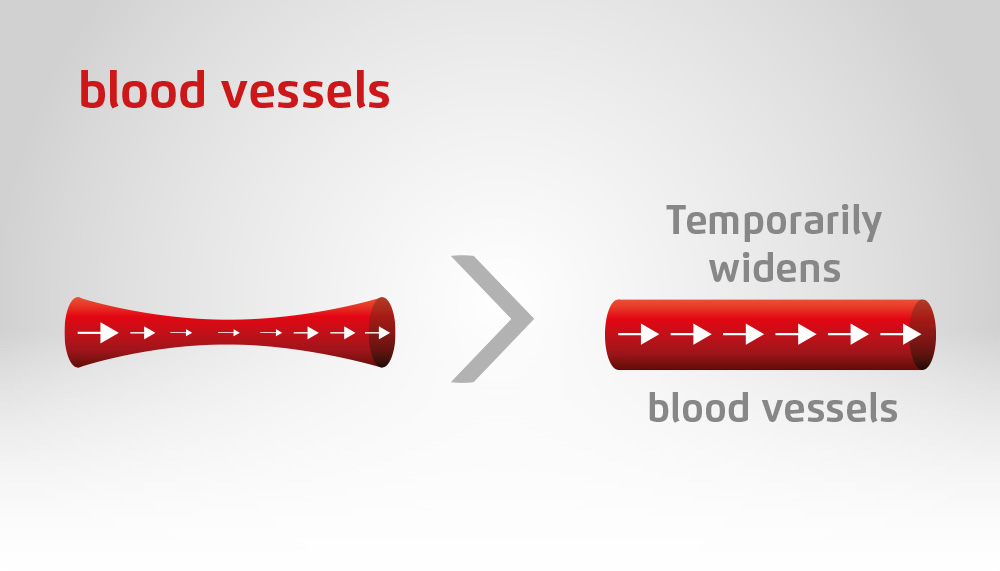 When ultrasound penetrates the skin tissue increases the blood flow for up to 15 minutes and enhances the deep infusion, improves detox of the cell, and regenerates the collagen and elastin fibers.
When applied to the skin once or twice a week for four to eight weeks, it improves the elasticity, smoothes the skin, and reduces the wrinkles with a long-lasting effect.
Mira-Skin Starter Kit and refills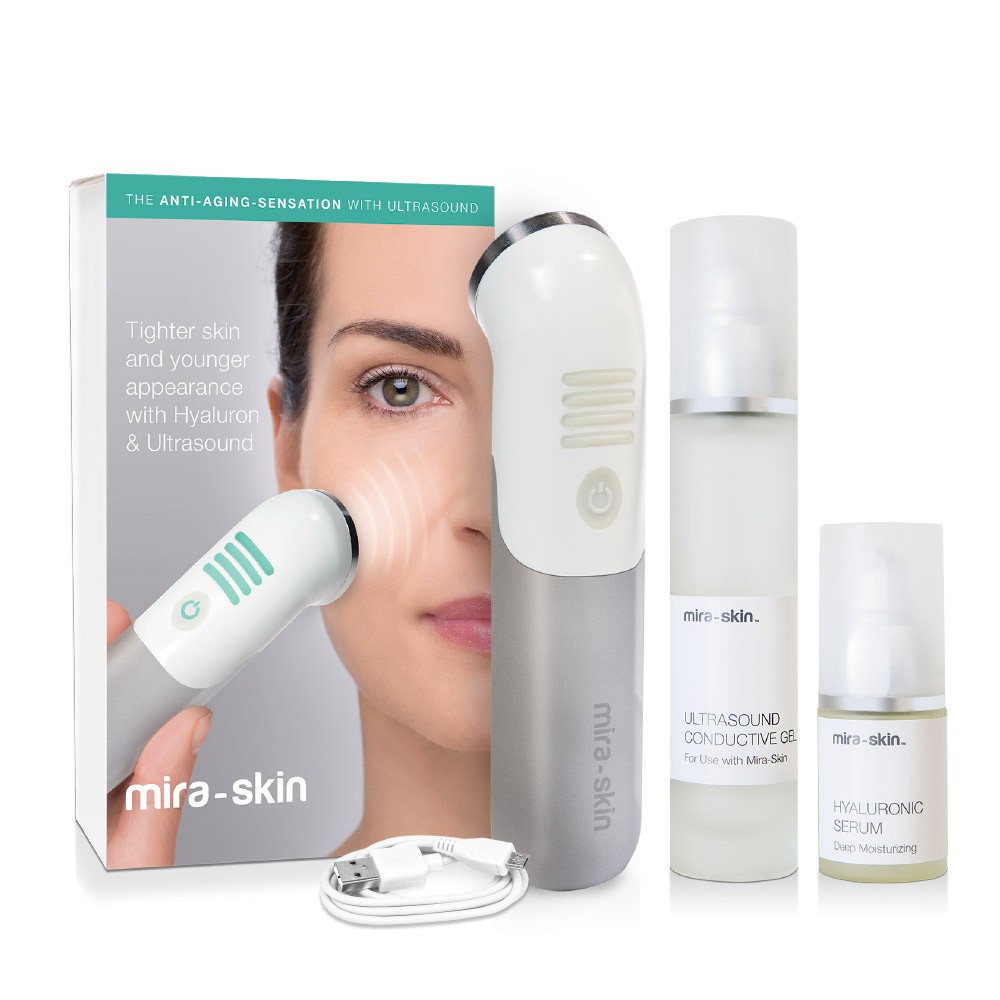 Mira-Skin Ultrasound Starter Kit
View & Buy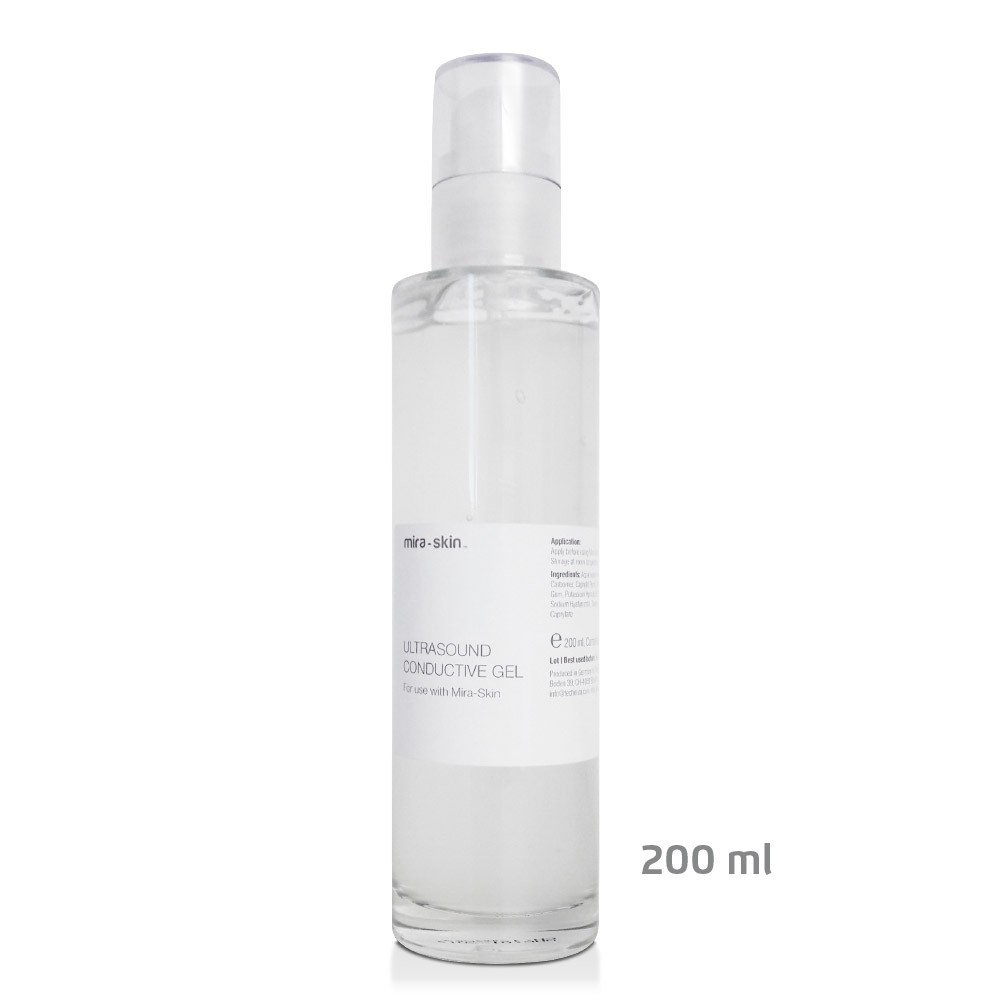 Mira-Skin Conductive Gel
View & Buy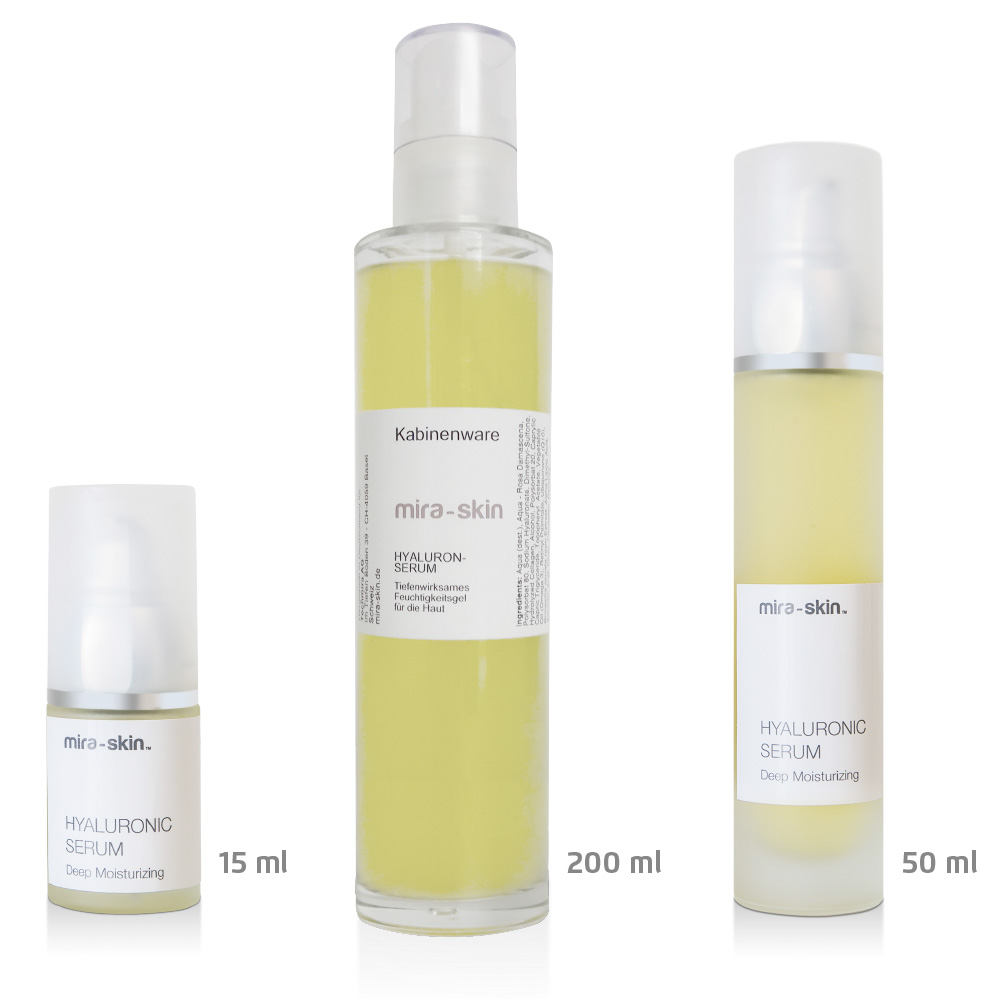 Mira-Skin Hyaluronic Serum
View & Buy